Laboratory Solutions Specialist - Northeast (upstate NY, MA, RI, CT)
Boston, Massachusetts | Albany, New York | Hartford, Connecticut | Providence, Rhode Island
Req ID JR-036416
Apply Now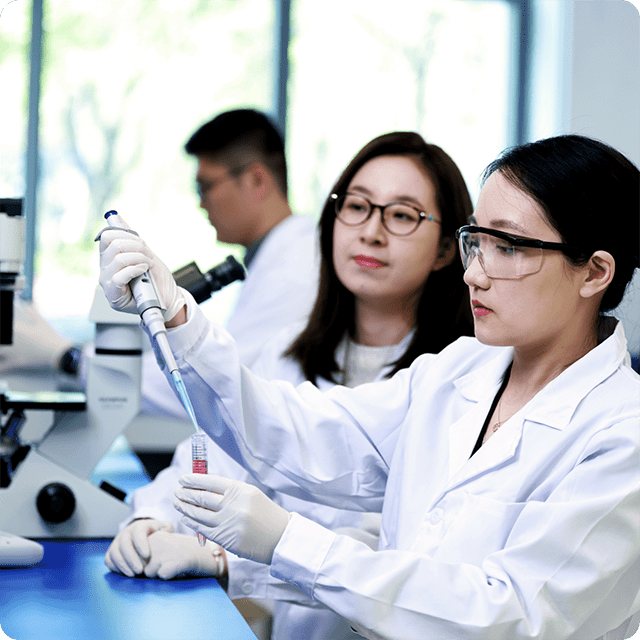 Laboratory Solutions Specialist - Northeast

As one of the leading manufacturers of medical laboratory diagnostics worldwide, EUROIMMUN, a division of Revvity, stands for innovation. More than 3,500 employees in 17 countries develop, produce, and sell test systems to support the diagnosis of diseases, as well as software and automation solutions for the performance and evaluation of these tests. Laboratories in over 140 countries use our assays and automation for autoimmune, infectious disease, allergy, antigen, and molecular testing.

JOB SUMMARY

The Laboratory Solutions Specialist (LSS) is responsible for and attaining quarterly and annual sales goals for represented reagents, consumables, and automation platforms. Target customers include, but are not limited to, reference laboratories, health systems, physician-owned laboratories, research laboratories, public health laboratories, and government institutions across a multi-state territory. The territory for this role covers the Northeast, which includes Upstate NY, CT, RI, MA, VT, NH and ME.

KEY RESPONSIBILITIES
Develop, implement, and adjust a territory business plan to ensure consistent goal attainment and continued revenue growth among current and future customers.
Complete effective in-person sales meetings and presentations to laboratory clinical, operational, and financial decision makers.
Provide commercial leadership with organized and accurate sales forecasts, territory business reviews, competitive sales activity, and other information, as requested.
Cooperate and strategize with commercial colleagues and internal teams (e.g., scientific affairs and marketing) to maximize value to the customer and expedite winning business opportunities.
Demonstrate exceptional product knowledge and situational fluency to provide customers with accurate and effective sales presentations that generate new revenue and ensure customer satisfaction.
Maintain accurate customer information and territory records through Salesforce.com.
Participate in continuing education seminars and product training on a periodic basis.
Represent EUROIMMUN at conferences and trade shows, as required.

BASIC QUALIFICATIONS 
Bachelor's degree and a minimum of four years sales experience with experience in life sciences, diagnostics, or related field. 
Candidate should expect to travel daily for in-person meetings.
Occasional overnight travel may be required based on territory size. 
Candidate must reside in the defined territory.

PREFERRED QUALIFICATIONS 
Six years or more in life sciences, diagnostics, and laboratory equipment sales or service experience.
Experience selling with clinical literature and a strong understanding of laboratory operations. 
Excellent communication and negotiating skills.
The candidate must be self-starting, goal-oriented and demonstrate a keen ability to connect with others.
Honesty, reliability, and growth-oriented behavior with great sales skills.
Computer proficiency, including Word, Excel, PowerPoint and Salesforce.com or similar CRM reporting.
Apply Now
Similar Jobs
Signals Notebook Product Marketing Manager-REMOTE

Boston, MA, Atlanta, GA, Augusta, ME, Austin, TX, Boise, ID, Concord, NH, Harrisburg, Dauphin County, PA, Hartford, CT, Lansing, MI, Montpelier, VT, Raleigh, NC, , Remote

Marketing Programs Manager - REMOTE

Boston, MA, Annapolis, MD, Atlanta, GA, Augusta, ME, Austin, TX, Columbia, SC, Concord, NH, Harrisburg, Dauphin County, PA, Hartford, CT, Indianapolis, IN, Providence, RI, , Remote

Marketing Intern

Waltham, MA, Boston, MA