Senior Field Support Engineer - EUROIMMUN (FL or GA - REMOTE)
US Remote - GA
Req ID JR-035914
Apply Now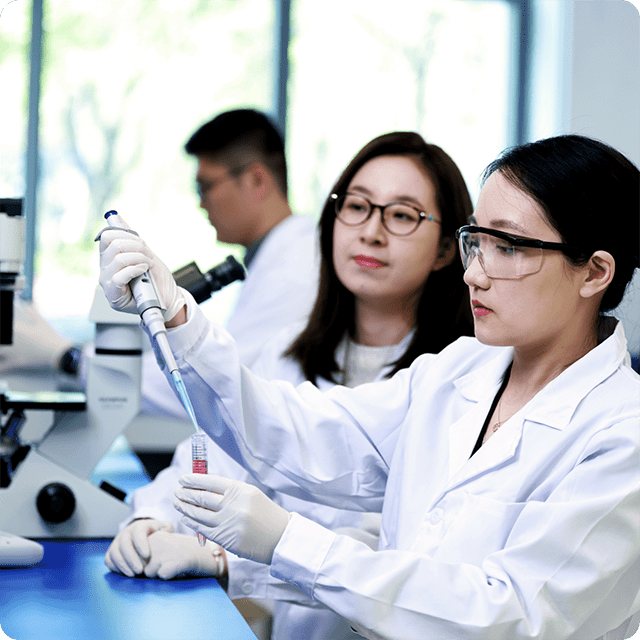 Revvity | About Us
Revvity is a developer and provider of end-to-end solutions designed to help scientists, researchers, and clinicians solve the world's greatest health challenges. We pair the enthusiasm of an industry disruptor with the experience of a longtime leader. Our diverse team of 11,000+ colleagues from around the globe are vital to our success and the reason we're able to push boundaries in pursuit of better human health.
Find your future at Revvity.
Employer: EUROIMMUN US, Inc.
Location: Remote
Hours:  Monday through Friday, 40 hours/week      

EUROIMMUN US (a Revvity Company) is one of the leading manufacturers of medical laboratory diagnostics worldwide. EUROIMMUN US stands for innovation and is dedicated to improving the science of diagnostics and people's lives worldwide. Our extensive product portfolio and innovative technologies are designed to provide quick, accurate, and reliable diagnoses. More than 3,300 employees in 17 countries develop, produce, and sell test systems to support the diagnosis of diseases, as well as software and automation solutions for the performance and evaluation of these tests. Laboratories in over 140 countries use our assays and automation for autoimmune, infectious disease, allergy, antigen, and molecular testing. EUROIMMUN US proudly prioritizes a people-centered culture, securing a spot among New Jersey's 2023 Top Places to Work.

EUROIMMUN US is seeking a multifaceted Senior Field Support Engineer (FSE) to provide professional field service, maintenance, and technical support on all EUROIMMUN US and their integrated companies instrumentation and products. The Senior FSE is also responsible for responding to routine and emergency calls to ensure quality service and customer satisfaction.

Excellent technical and communication skills are essential to positively interact with customers and company personnel. The successful candidate will be a self-starter, who can independently manage time and schedule; and will possess basic business acumen and effectively communicate with others at all skill levels.

Will travel to customer sites, professional society exhibitions, and other locations as needed.

JOB SUMMARY

This position will serve as a multifaceted Senior FSE to provide professional field service, maintenance, and technical support on all EUROIMMUN instrumentation and products. This position is also responsible for responding to emergency calls to ensure quality service and customer satisfaction.

Excellent technical and communication skills are needed to positively interact with customers and company personnel. Successful candidates will be self-starters, who can independently manage their time and schedules; will possess basic business acumen and effectively communicate skills at all levels.

KEY RESPONSIBILITIES
Respond to service requests and troubleshoot equipment malfunctions in a timely and efficient manner, ensuring minimal downtime for customers to all instrumentation distributed by EUROIMMUN and their integrated companies.
Responsible for verification of instrument performance prior to releasing the device to the end user.
Installation, relocation, and decommission of instrumentation distributed by EUROIMMUN (including integrated companies) at customer sites.
Provide scheduled hardware preventative maintenance, remedial maintenance, upgrades and warranty services in a timely manner by managing installed systems within the scope of customer's service contracts.
Maintain positive, professional communications with customers and colleagues.
Completely and correctly document all activities in accordance with the company service policies and procedures and FDA requirements.
Maintain loaner, test equipment, off-site spare parts inventory, and other company equipment and supplies in good condition and working order.  Protects the company's assets.
Provide training and technical support to customer on the proper use and maintenance of equipment as needed.
Attend professional trade exhibitions as requested.
Make travel arrangements in accordance with Travel Policy.
Maintain a working knowledge of EUROIMMUN (including integrated companies) instrumentation, products, techniques, and technical issues by attending training and professional development opportunities as needed.
Adhere to all company policies, procedures and comply with all safety and regulatory requirements.

BASIC QUALIFICATIONS
Bachelor's degree in Applied Science, Biology, Chemistry, Electronics, or Biomedical Engineering or equivalent military training; or vocational education, with emphasis on instrumentation and computers.
Fiv or more years experience as a field service representative or laboratory medical technologist/scientist. 

PREFERRED QUALIFICATIONS
Theoretical and practical knowledge and working experience with diagnostic instrumentation products, specifically automated chemiluminescent (CLIA) and enzyme immunoassay (EIA) systems and a basic understanding of assays.
Experience in biomechanics, service, repair and quality control for medical laboratory instrumentation, personal computers, and application software, and FDA regulations applicable to instrumentation service operations.
Well-organized and able to function independently with minimal supervision.
Comfortable in presenting training and information seminars to customers.
Customer oriented and strong interpersonal skills.
Exhibits high level of critical thinking abilities.
Strong verbal and written communication skills.
Enthusiastic demeanor and a can do attitude.
Strong computer skills (Microsoft Suite and basic networking).
Able to work in all areas of the laboratory.
Frequent overnight and may include weekend travel, if needed
International travel may be required.
Field based position.
PHYSICAL REQUIREMENTS
The physical demands defined below are representative of those that must be met by an employee to successfully perform the essential functions of this job.
Reasonable accommodations may be made to enable individuals with disabilities to perform the essential functions.  
The employee will be regularly required to walk, stand, sit and talk or hear; to use hands to finger, handle, feel or operate objects, tools, or controls; and reach with hands and arms.
The employee is occasionally required to climb or balance; stoop, kneel, crouch, or crawl.
The employee must frequently lift and/or move heavy instruments with weights up to 50 pounds.
Specific vision abilities required by this job include close vision, color vision, and the ability to adjust focus.
WHAT DO WE OFFER?
We provide competitive and comprehensive benefits to our employees. Below are some highlights of our benefits:
·Medical, Dental, and Vision Insurance Options
·Life and Disability Insurance  
·Paid Time-Off
·Parental Benefits
·401k with Company Match
·Employee Stock Purchase Plan
Learn more about Revvity's benefits by visiting our Why Revvity page.
Apply Now
Similar Jobs
Sourcing Manager, Lab Consumables (REMOTE - North America or Europe)

Boston, MA, Atlanta, GA, Austin, TX, Columbus, OH, Concord, NH, , Finland, Harrisburg, Dauphin County, PA, Llantrisant, Wales, United Kingdom, Raleigh, NC, Minneapolis-St. Paul-Bloomington, MN, Seer Green, England, United Kingdom

Revvity Signals Services Principal Integration Engineer

Boston, MA, Albany, NY, Annapolis, MD, Atlanta, GA, Augusta, ME, Austin, TX, Columbia, SC, Columbus, OH, Concord, NH, Denver, CO, Dover, DE